Zoom Cloud Meetings is the new kid on the block when it comes to video conferencing, and it is taking the world by storm. This amazing communication platform has been embraced by businesses, institutions, and individuals alike. Zoom is a cloud-based app that allows users to hold virtual meetings, webinars, online events, and video conferences. The app works on various devices, including desktops, laptops, tablets, and smartphones.
With Zoom, you can connect with people from all around the world and communicate with them in real-time, and the best part is that it's completely free to get started. There's no need to worry about sign-up fees or subscription charges. All you need is a stable internet connection and a device that can access the internet.
So why is Zoom Cloud Meetings so popular? The app's popularity is based on the fact that it's easy to use and offers an array of features, including screen sharing, virtual backgrounds, and breakout rooms. It's also perfect for remote work, online learning, and even socializing with friends and family. In this post, we'll explore the many benefits of Zoom Cloud Meetings and how to make the most of this amazing app.
First, let's take a closer look at the app's interface. Zoom's interface is well-designed, intuitive, and easy to navigate. It's not cluttered with unnecessary options and functions, which is great for those who are not tech-savvy. The app comes with a handy search bar that allows you to search for contacts and meetings. You can also create and schedule meetings, invite participants, and manage your account from the app's dashboard.
Now let's move on to some practical tips on how to use Zoom Cloud Meetings. If you're new to the app, the first thing you'll need to do is download and install it on your device. You can easily do this by visiting the Zoom website and clicking on the download link. Once you've installed the app, the next step is to create an account. This is a simple process that only takes a few minutes.
After you've set up your account, it's time to explore some of the app's features. One of the most useful features of Zoom is the ability to schedule meetings. You can do this by selecting the "schedule a meeting" option from the dashboard. This will allow you to specify the time, date, and duration of the meeting. You can also invite participants by email or by sharing a link. Once the meeting has been scheduled, it will appear on your dashboard with the option to start or join the meeting.
Another great feature of Zoom Cloud Meetings is the option to record meetings. This can be useful if you need to refer back to the meeting later or share it with someone who wasn't able to attend. To record a meeting, simply select the "record" option from the meeting control panel. You can then choose to record to the cloud or to your device.
Zoom also offers a range of options for virtual backgrounds and personalizing your meeting. You can choose from a range of default backgrounds or even upload your own. This can be great if you're working from home or if you just want a change of scenery.
Now let's take a look at some of the best practices for holding a successful Zoom meeting. Firstly, make sure that your internet connection is stable and that you have a good quality camera and microphone. This will ensure that you can see and hear everyone clearly. Also, make sure to send out the meeting invite in advance and remind people a few days before the meeting. This will help to ensure that everyone is prepared and ready to go.
During the actual meeting, make sure to introduce everyone and establish some ground rules. This could include things like muting microphones when not speaking, using the chat function to ask questions, and staying on topic. It's also a good idea to have an agenda so that everyone knows what to expect and what needs to be discussed.
In conclusion, Zoom Cloud Meetings is an amazing app that offers a range of features and benefits. It's easy to use, free, and perfect for remote work, online learning, and socializing. By following these tips and best practices, you can make the most of this app and hold successful meetings with ease.
If you are looking for Installing zoom app download – blacktodo you've came to the right place. We have 7 Images about Installing zoom app download – blacktodo like Setup zoom meeting free – zinesas, Installing zoom app download – blacktodo and also Zoom Cloud Meetings app for video and web conferencing. Here it is:
Installing Zoom App Download – Blacktodo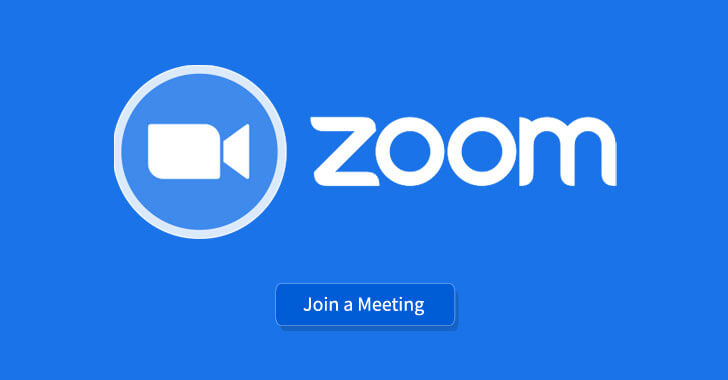 blacktodo.weebly.com
Setup Zoom Meeting Free – Zinesas
zinesas.weebly.com
Zoom Cloud Meetings App Download For PC – New Software Download
www.newsoftwaredownload.com
Download Free Zoom Cloud Meetings PC – Windows 10, Mac – SoftPCWare
softpcware.com
zoom cloud pc meetings app mac meeting windows
What Is Zoom Meetings App And How To Use Zooom App
technewztop.com
Zoom Cloud Meetings App For Video And Web Conferencing
techboti.com
zoom app cloud meetings conferencing web video google
Zoom Cloud Meeting App Download : Pin On Multimedia / The Interface In Zoom Is Designed With The
legiaotmj.blogspot.com
androidfreeware interface
Zoom cloud pc meetings app mac meeting windows. Androidfreeware interface. Zoom cloud meetings app download for pc